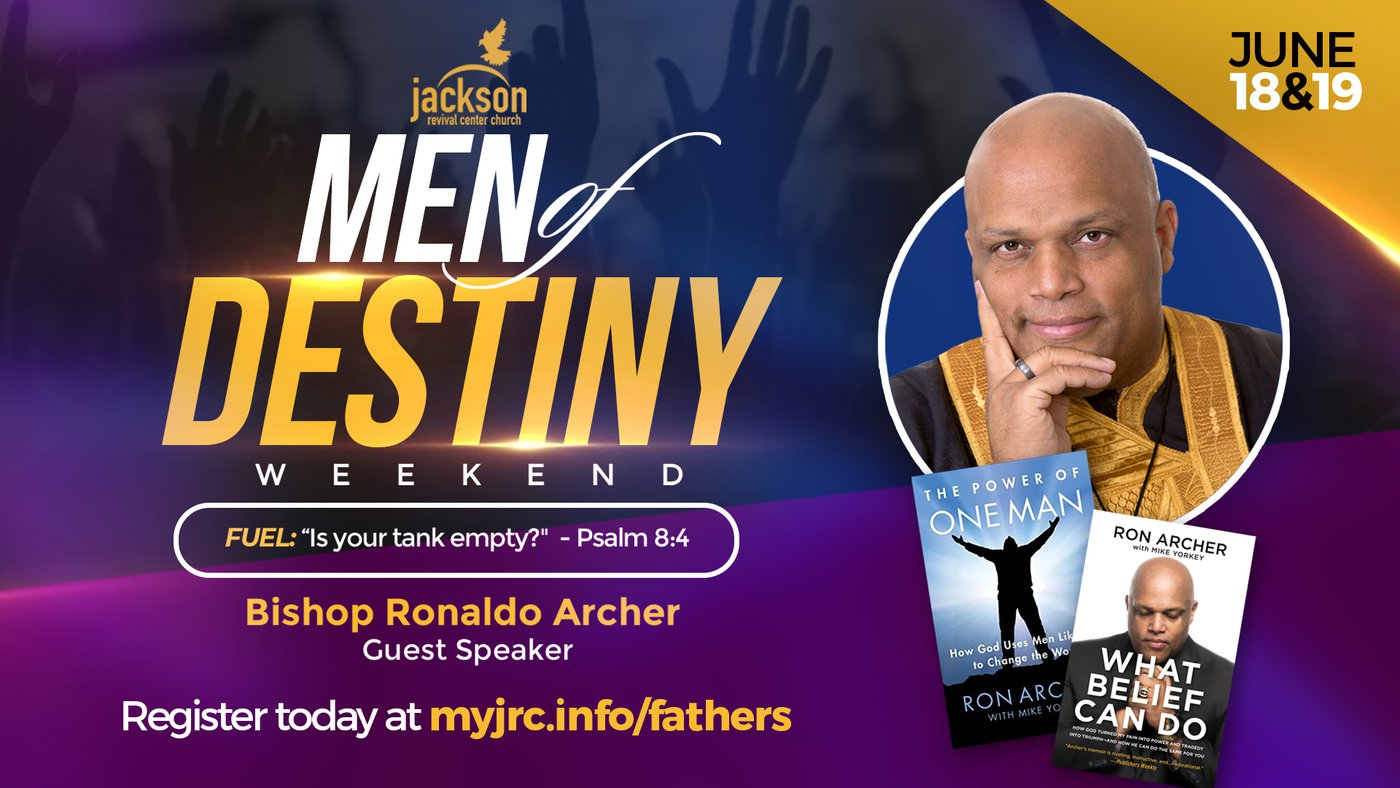 Get your tickets now for a fun filled weekend just for the Men!! Enjoy good food, music, prize competitions, and motivational messages from our special guest, Bishop Ronaldo Archer!
Check out the schedule below and click the BUY NOW button to get your tickets today!
FRIDAY, JUNE 18TH: 6:30PM - 8:30PM
Family Night All You Can Eat Crawfish Boil - $25/person*
Family Night Chicken or Pulled Pork Plate - $15/person*
SATURDAY, JUNE 19TH: 9:30AM - 11:30AM
Father & Son Breakfast - $15/person*
SUNDAY, JUNE 20TH: 9:00AM
Morning Worship Service - FREE
(seat reservations available on Tuesday, June 15th at myjrc.info)
Weekend tickets including both days are just $35/person*!
*Additional processing fees will be shown when selecting tickets.