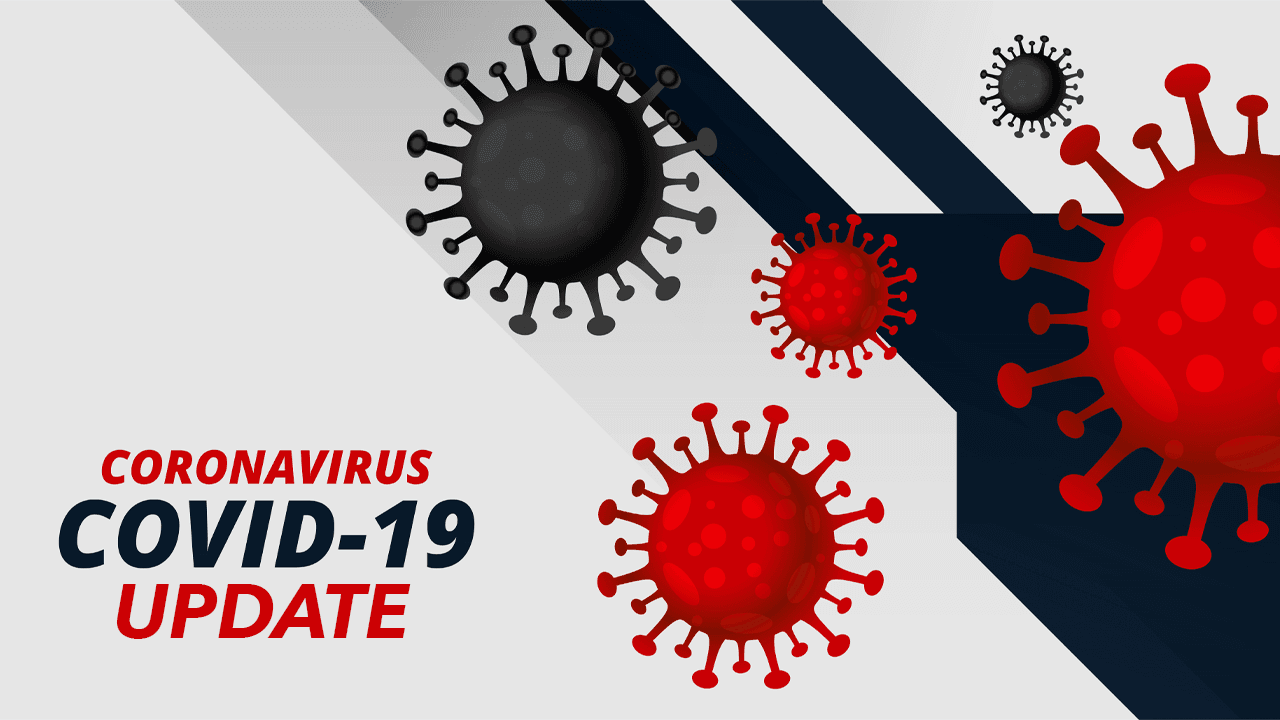 JRC COVID-19 Response - Updated July 1st
Jackson Revival Center Family,
I greet you in the name of our Lord and Savior, Jesus Christ!
As many of you may know, we had tentatively scheduled our return to in-person worship for Sunday, July 5th. Since that time, Mississippi's COVID-19 case rate per capita has risen dramatically to two times the national average, with the most significant increases being among those who are 18-40 years of age. It is for this reason, and out of concern for the safety of our congregation, that we will NOT be returning to in-person worship at this time.
But please hear me: CHURCH IS NOT CANCELED.
It just looks different.
I think we all miss gathering and would rather be together for worship instead of watching a screen, but we're at a critical stage where jumping ahead too fast will only set us back. Therefore, we'll continue to worship from where we are until we can physically be back together again. And we will be back together again.
Honestly, this isn't the 2020 we had in mind, and navigating what church looks like during a pandemic has been a challenge. I know you may be facing disappointment, grief, and other difficulties as well, but we find great hope in our faithful God as He helps us to re-envision how to move forward together. Our community, all of the people of God around the world included, is not canceled. And God is reaffirming that nothing can cancel the true Church.
We're all in this together, and here are some of the ways we'll continue to support you during this time:
Meeting physical needs. If you have financial, physical, or other needs right now, please click here to let us know.
Covering you in prayer. We haven't stopped praying for you and will continue to do so. Please click here to update us on any prayer requests you may have.
Supporting you in grief. If you've experienced the loss of an immediate family member, please let us know by clicking here. You may also call the church office at 601-948-1874.
Keeping you informed. We'll continue updating this page with the latest news about how our church is coming together and serving during this time.
Here's what we WON'T do during this time:
Engage in nonessential close contact activities. All of our in-person events, groups, and other gatherings are on pause as we practice loving our neighbors through staying at home as much as possible. We ask that you and your families be especially mindful of this during the upcoming Fourth of July weekend.
Panic. God is still on the throne and in control. As hard as it is to rest right now, we can choose to remember this and rest in Him.
Waste this season. All of us have a huge opportunity to connect with our church and people online and serve our community right now. Let's leverage this!
Here's what we WILL do during this time:
Stay connected. Isolation isn't good for anyone. So we're making sure that our physical distancing doesn't cause us to disconnect from one another. Check out our online service details for ways to engage in worship, and for information on future virtual small groups.
Continue to support through our giving. We want to thank you for your faithfulness in giving of your tithes and offerings. We encourage you to remain steadfast so that we may continue to spread the good news of the Gospel of Jesus Christ and be the hands and feet of Jesus to a hurting and lost world.
Love our neighbors. There are needs inside and outside of our church that we can work together to help meet. Even if you're not in a position to contribute financially, a kind word through phone or text, volunteering in local relief efforts, or spreading a hope-filled message on social media can really help. Ask God to reveal ways that you can show love to those around you.
Remember our Hope. Our shared faith in Jesus Christ is what brought us together and will help us stick together. We should lean on and remind each other of God's promises continually, and especially when we're feeling weary.
Our church leadership is praying continuously and trusting God, and we encourage you to do the same. We also ask that you protect yourselves and those around you by wearing masks in public, avoiding social gatherings, and getting tested if you experience any symptoms or have been in contact with anyone who has been diagnosed with COVID-19. Please feel free to reach out to us with any questions or concerns you may have. We love you!
Trusting His Heart,
Jennifer Biard, Senior Pastor
Jackson Revival Center Church, Inc.