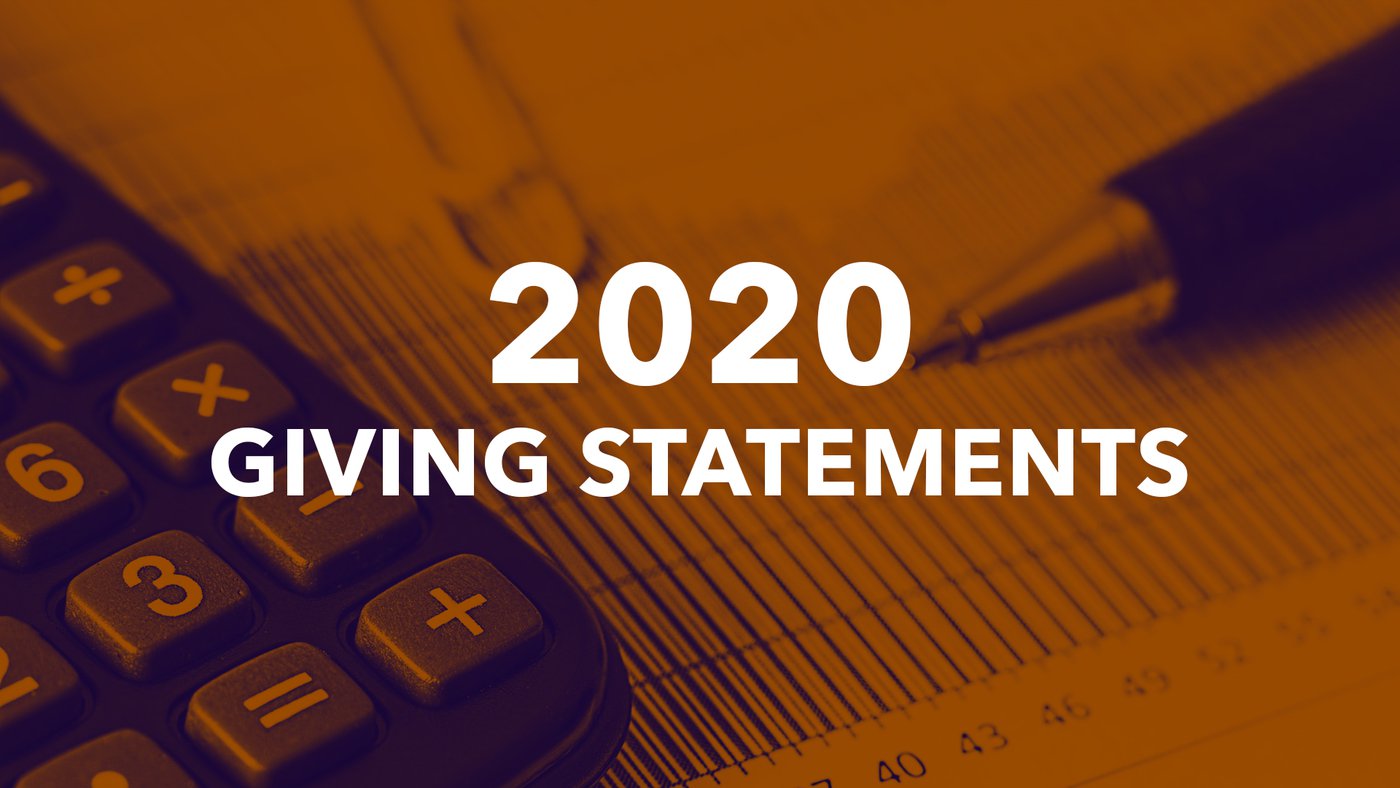 God has been using your financial gifts to bring His truths to our neighborhoods and around the world - thank you for your consistent and faithful financial gifts!
You will need to click the button below to log in to run your 2020 giving statement. If you need help doing so, please send an email to [email protected] or call (769) 208-3956. For additional online login help, click here.
View further instructions for creating your giving statement.
Thank you again for your contributions and we pray that this coming year brings you endless joy as you pursue God wholeheartedly,